McDonald's CRM Modelling and activation of first party data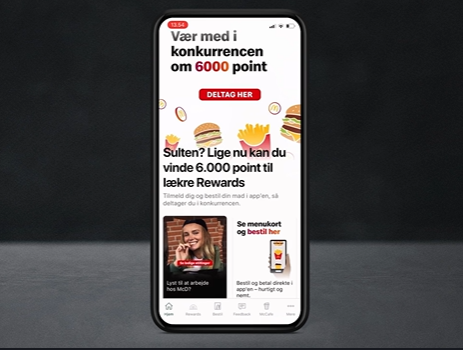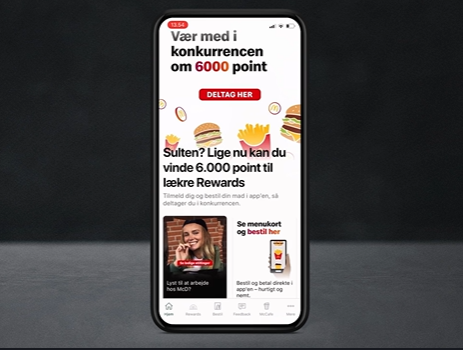 Challenge:
McDonald's is the largest Fast-food provider within the Danish IEO market (Informal Eating Out) equipped with a fully utilized and optimized mass communication set-up that brings guests to the restaurants, increase sales and hence revenue from marketing.
Yet, an increasing number of competitors are challenging McDonald's across the value chain, and while mass media still play a pivotal role, more traction is needed to keep momentum in the marketing driven revenue.
Customer centricity is deeply rooted in McDonald's corporate DNA and will continue to serve as a guiding star for strategic business development throughout the organization. The everyday unique customer experience serves as the main source for sustainable competitive advantage.
Today, privacy regulations, depreciation of 3rd party cookies and increasing complexity in the marketing industry call for actionable customer data and insights to deliver best-in-class customer service and quality content in customer contact points across owned and paid media.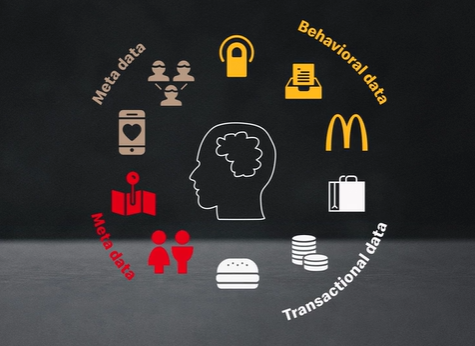 Solution:
The starting point was the app! We wanted to put together a 1st party data strategy by applying Machine Learning and AI to create key insights on customer behaviour and activate data in the day-to-day operations as well as in owned and paid media.
Annalect, OMD and McDonald's have a long-lasting relationship and a proven track record to extract insights from a data science approach. With over 25 years of experience with handling complex data and enabling data science for clients, Annalect and OMD have developed a CRM insights platform to engage client's 1st party data and optimize internal CRM communication, corporate strategies, and customized external marketing communication. The engine of the platform is advanced Machine Learning and AI algorithms, which is applied on the 1st party data. Combining the data with algorithms like neural networks and XG Boost, we predict unique customer engagement scores taking all behavioural touchpoints into consideration.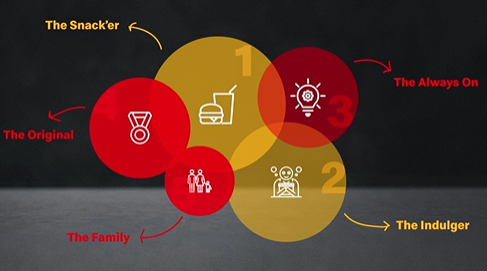 Results:
McDonald's and OMD are now all set to realize prioritized use cases within CRM, automation, and media segmentation.
So far, we have identified 5 key segments in the McDonald's customer base. The results show up to 25% points difference in the engagement scores across segments. Each segment differentiates significantly in their preferences, communication, and sales per transaction. Results are delivered through a report built by Annalect, providing concrete learnings and recommendations for the optimal day to communicate, offer types, and product preferences with affinity scores linked to each customer ID.
Read more: https://danishdigitalaward.dk/project/mcdonalds-crm-modelling-and-activation-of-first-party-data/
IAB Europe Research Awards winner in 2019, 2020 & 2021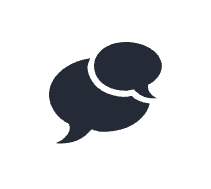 Get in contact
Make a request
Let us know how we can help you